Save time, reduce processing costs and get paid faster
What is NetSuite Payment Management?
NetSuite payment management provides flexible options for making and receiving payments — that saves time, reduces processing costs and improves cash flow. Companies can use an already-integrated SuitePayments solution to accept customer payments via credit card, direct debit or one of the many payment services supported. Outbound payment features include online bill pay, ACH payments, direct deposit and other electronic funds transfer (EFT) options.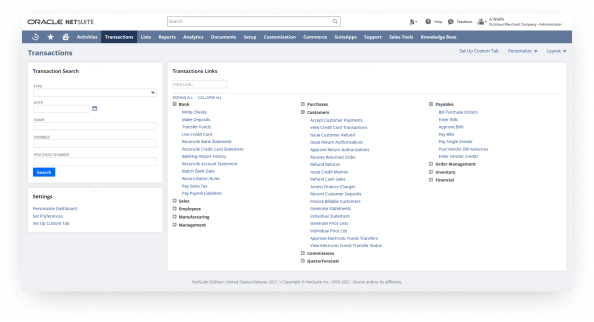 ---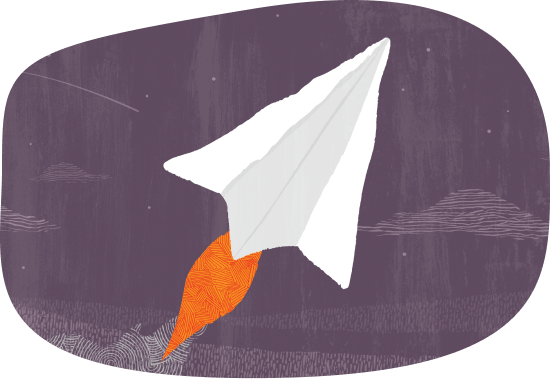 Go Paperless
Because they're electronic, credit card, debit and EFT payments are faster and more reliable than checks. There's no paper to track, and funds are transferred quickly.
---
NetSuite Payment Management Features
NetSuite provides support for online and offline payment methods, giving you greater flexibility while reducing processing costs.
Payment Processing
SuitePayments provides comprehensive support for credit cards and other non-check options through integration with payment gateways and an extensive network of partners.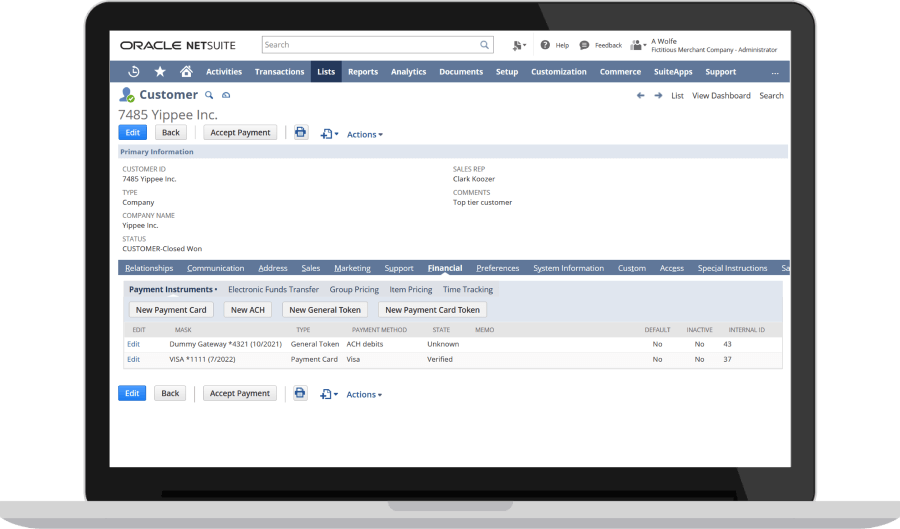 Electronic Bank Payments
Ensure timely, accurate payments from vendors, employees and sales partners with electronic funds transfer (EFT) options like ACH payments and direct deposit. Automate customer refunds, charge reversals and partial credits and improve collections with support for direct debit.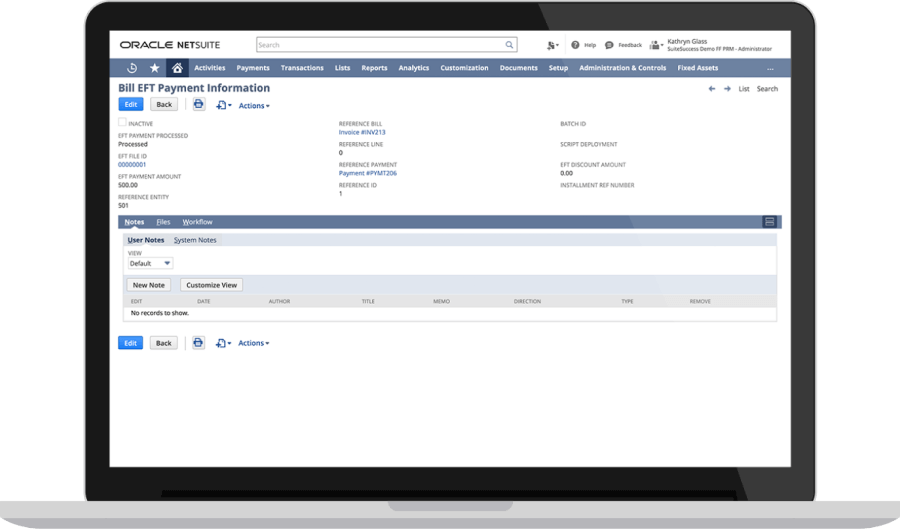 NetSuite gives us the ability to integrate all our systems, throughout the world, to give us accurate and up-to-date financial numbers that I need to really make the right decisions for my business.
NetSuite Payment Management Benefits
---
See How NetSuite Can Help You With Your Role
---
Challenges NetSuite Payment Management Solves
---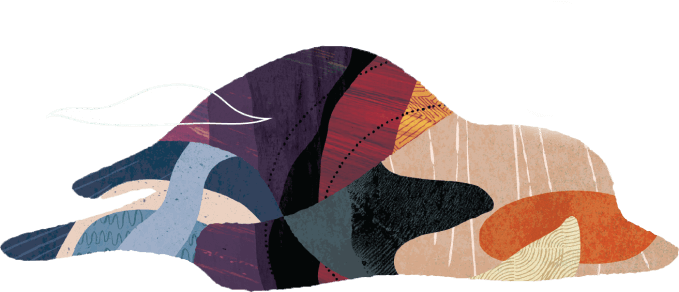 How Much Does NetSuite Payment Management Cost?
Companies of every size, from pre-revenue startups to fast-growing businesses, have made the move to NetSuite. Looking for a better way to run your business but wondering about the cost?
Users subscribe to NetSuite for an annual license fee. Your license is made up of three main components: core platform, optional modules and the number of users. There is also a one-time implementation fee for the initial set up. As your business grows, you can easily activate new modules and add users — that's the beauty of cloud software.
Payment management capabilities are included with the NetSuite platform license.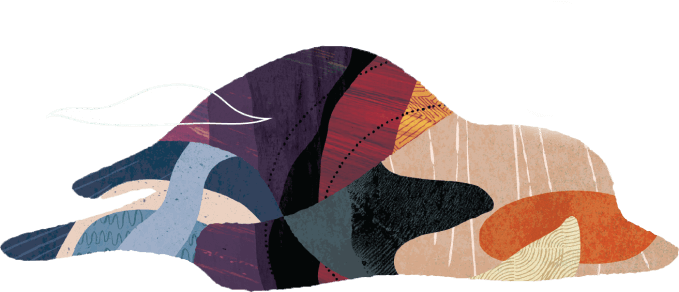 Resources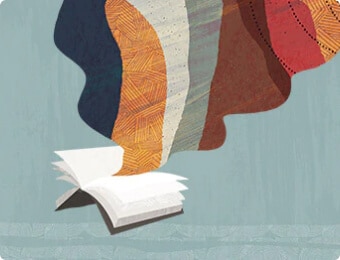 Data Sheets
Access specifications, features and benefits of NetSuite payment management solutions.