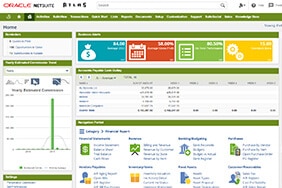 END USER
NetSuite's SuiteCloud Platform allows end users to easily personalise their NetSuite experience through simple point-and-click navigation. This allows users to configure their NetSuite experience so that they have all the information they need in order to carry out their tasks more effectively or solve one off problems. NetSuite provides the tools, reports and key performance indicators (KPIs) to unlock your data, allowing you to diagnose issues on the fly and drill down to customer, employee or transactional details to quickly act and drive business performance with informed decisions—all without needing programming or technical skills.
---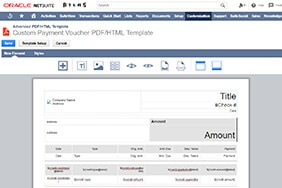 BUSINESS ANALYST
As a Business Analyst, you can customise NetSuite application forms, fields and records—a simple point-and-click experience. SuiteBuilder makes it easy to rapidly represent sophisticated data relationships without any coding and change NetSuite to your company's own terminology and branding. SuiteBuilder's powerful field and record management makes it simple to add unlimited custom fields such as text, date, drop-down lists or images and objects to applications. With the ability to customise form fields, sub-tabs and field groupings, it's efficient to configure the right form for your business needs.
---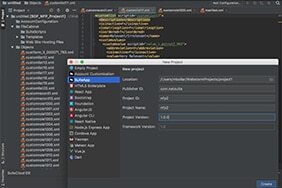 DEVELOPER
NetSuite offers developers a powerful solution by providing the tools to choose the appropriate amount of rigor for their business development needs. SuiteCloud Developer Tools provide a comprehensive cloud customisation environment, whether you're extending NetSuite to fit your business needs or developing completely new applications. SuiteCloud Developer Tools include workflow management, scripting, analytics, web services and more.
---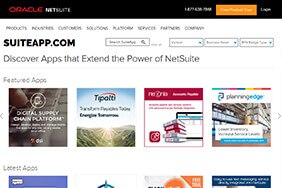 PARTNER
NetSuite brings the power of the SuiteCloud Platform to ISVs worldwide through the SuiteCloud Developer Network (SDN), NetSuite's dedicated developer program. NetSuite's always-on enterprise architecture adds to the ISV's vertical expertise, enabling them to create new business applications quickly and bring them to market through a proven channel.
---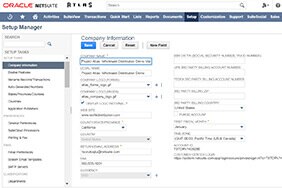 ADMINISTRATOR
As a NetSuite Administrator, you ensure a smooth running of the system as well as being a part of larger NetSuite projects. This is a powerful role and should only be given to those who require full NetSuite functionality for their job. A NetSuite Administrator oversees the initial implementation of the NetSuite application and manages the ongoing administration of the NetSuite application.