Drive collaboration with your partner ecosystem
What is NetSuite Partner Relationship Management?
NetSuite CRM partner relationship management (PRM) capabilities establish a real-time information flow that enhances visibility and boosts partner collaboration. NetSuite gives you full control over every element of the partner-focused sales and marketing process, including joint marketing campaigns, lead management, sales forecasting, pipeline management, order processing and partner commissions and royalties. NetSuite's PRM solution creates a conduit between partners and your organisation to improve customer satisfaction and drive revenue.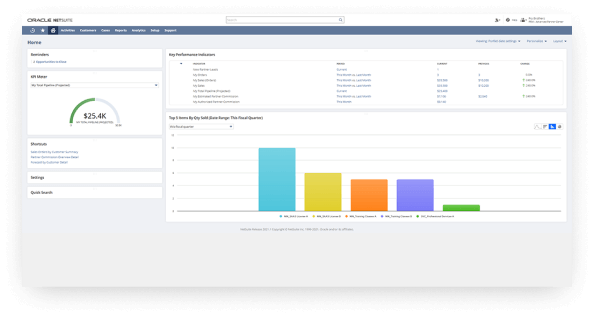 ---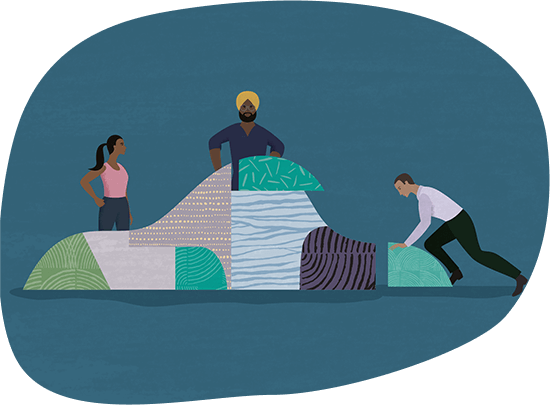 Improve Collaboration to Drive More Sales
Nurture partner relationships by making it easier to achieve mutual objectives. Equip channel managers and partners with real-time lead, customer and sales data to cultivate an educated, collaborative and productive channel.
NetSuite Partner Relationship Management Features
---
Real-time visibility into the entire partner marketing and sales process — from opportunity to order to commission — empowers organisations to expand revenue and market opportunities.
Joint Selling
Enable resellers to place and track orders independently while still providing your internal sales staff with complete visibility and transparency. Pay both employees and partners on the same sales transaction and calculate partner commissions based on the same parameters used for employees.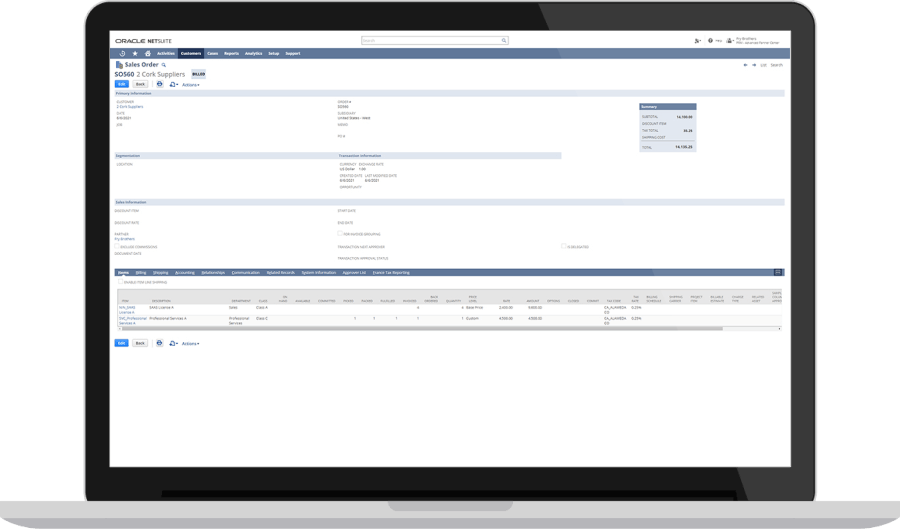 Joint Demand Generation
Enable partners to register and track their leads, and automatically notify your channel manager to monitor sales activity and provide better support. Gain insight into joint marketing efforts by measuring acquisition costs and conversion rates, and use that data to optimise future campaigns.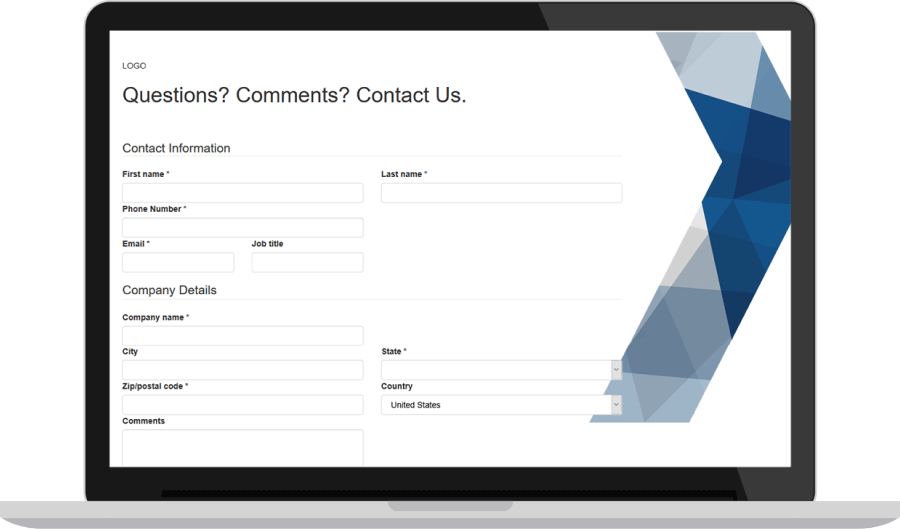 Sales Forecasting
Access partner sales forecasts and add weighted probability insights to provide visibility into potential revenue at each phase of the sales cycle. Review actual sales performance, recurring revenue and partner commissions in real-time.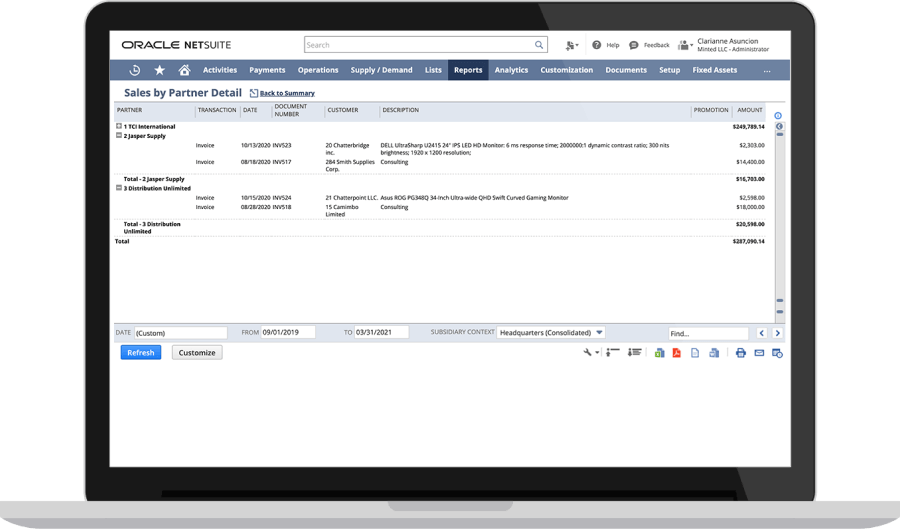 Partner Commissions and Royalties
Automatically process partner commissions so channel managers can focus on driving new business instead of handling referral fees. Commissions may be calculated based on the same parameters used for employees, such as commissions on sales, quantities, profitability or custom criteria.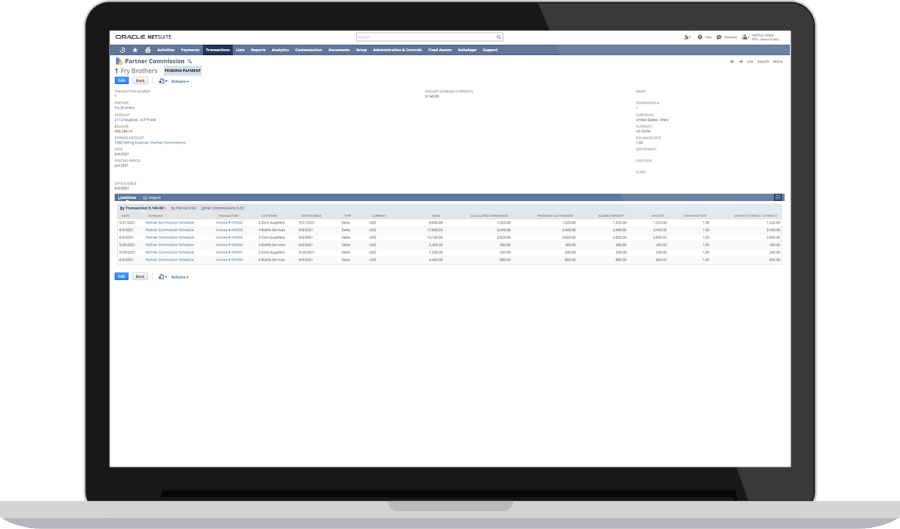 Knowledge Management and Sharing
Empower partner organisations to more effectively sell and service your customers by giving them access to relevant information, sales enablement materials and marketing assets in an online Partner Center. Simplify channel compensation management by allowing partners to view their commissions in the partner portal.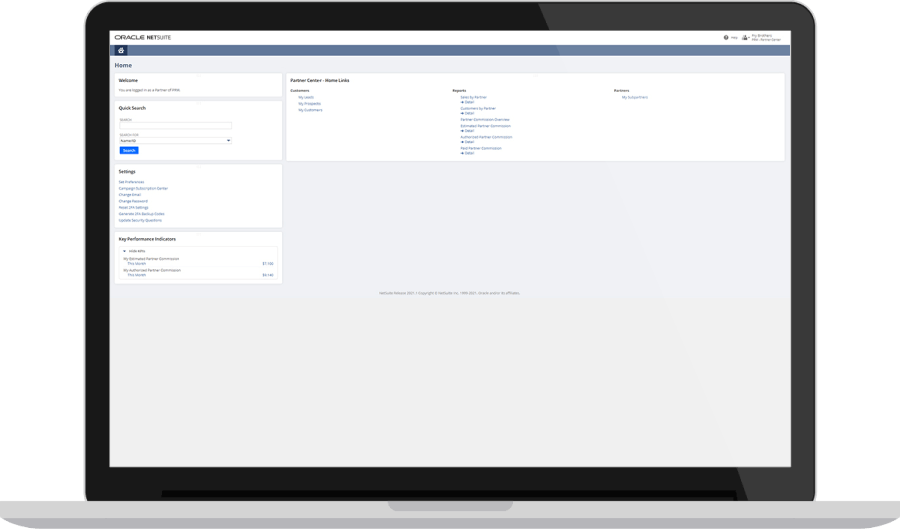 NetSuite CRM is at the core of our sales and marketing operations. From capturing leads to tracking opportunities and activities, it significantly improves our ability to serve our customers.
NetSuite Partner Relationship Management Benefits
---
Challenges NetSuite Partner Relationship Management Solves
---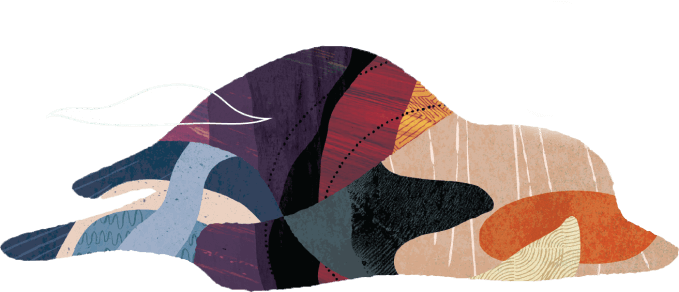 How Much Does NetSuite Partner Relationship Management Cost?
Companies of every size, from pre-revenue startups to fast-growing businesses, have made the move to NetSuite. Looking for a better way to run your business but wondering about the cost?
Users subscribe to NetSuite for an annual licence fee. Your licence is made up of three main components: core platform, optional modules and the number of users. There is also a one-time implementation fee for initial setup. As your business grows, you can easily activate new modules and add users — that's the beauty of cloud software.
Partner relationship management capabilities are part of NetSuite CRM, which is included with the NetSuite platform. Additional user licences required.