Monitor and manage your cash
What is NetSuite Cash Management?
NetSuite cash management solution provides real-time access to bank and credit card data, accelerates the reconciliation process and boosts the accounting team's efficiency. Automatic imports provide an accurate picture of your current cash position so finance has the information and insights they need to optimise working capital, forecast cash requirements and deliver accurate reporting.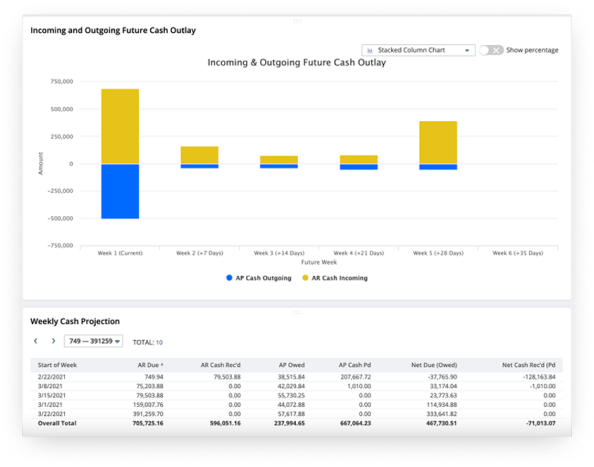 ---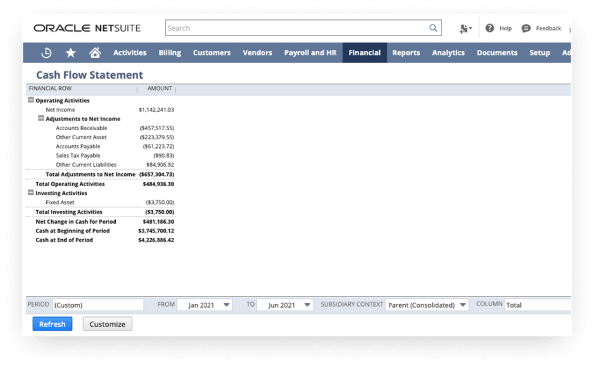 Easily Manage Your Cash
Set your bank and credit card accounts to automatically import into NetSuite and get real-time cash flow insights.
---
NetSuite Cash Management Features
Effective cash management is critical to success for every business. When leaders lack visibility into daily balances, the company may face a financial crisis. NetSuite cash management delivers access to real-time financial data, eliminates inefficient manual processes and provides greater control of cash resources.
Banking Integration
Automate imports of bank and credit card data from thousands of financial institutions around the world to give finance personnel a clearer view of daily cash availability.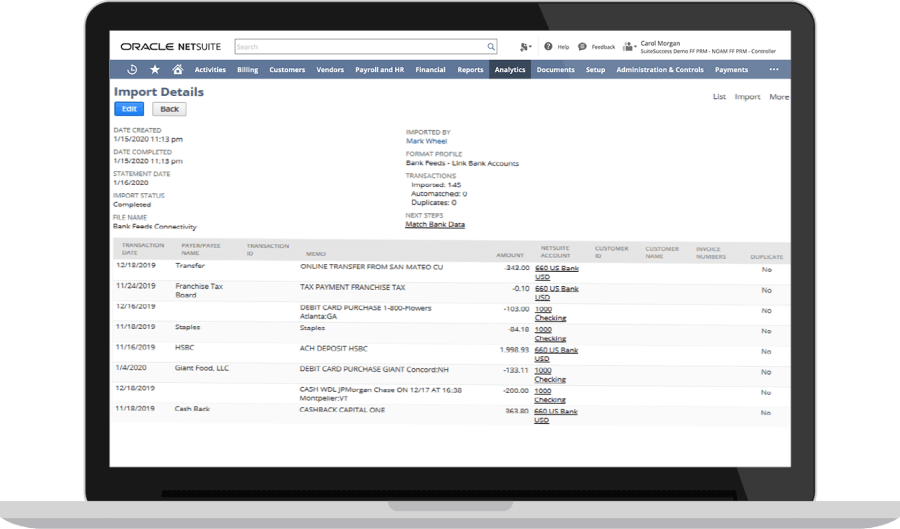 Automated Reconciliation
Reduce the time and effort required to reconcile bank and credit statements with general ledger accounts. An intelligent rules engine compares bank data to existing transactions, automatically reconciles matching entries and flags exceptions so they can be addressed.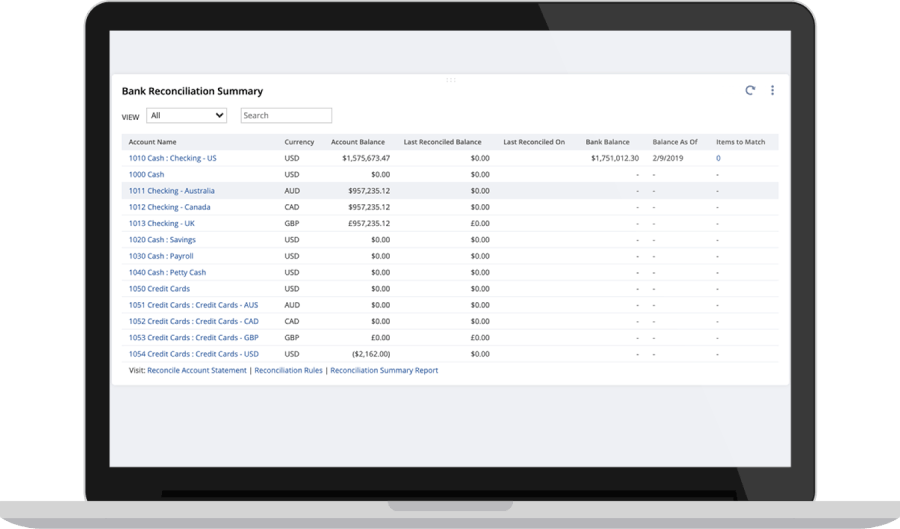 Auto-Post Journal Entries
Automatically post transactions from imported bank and credit card data based on user-defined criteria. Save time and lessen the risk of errors by minimising manually created and posted journal entries. Coordinate the reconciliation process to auto-post journal entries, freeing accounting teams to focus on managing exceptions.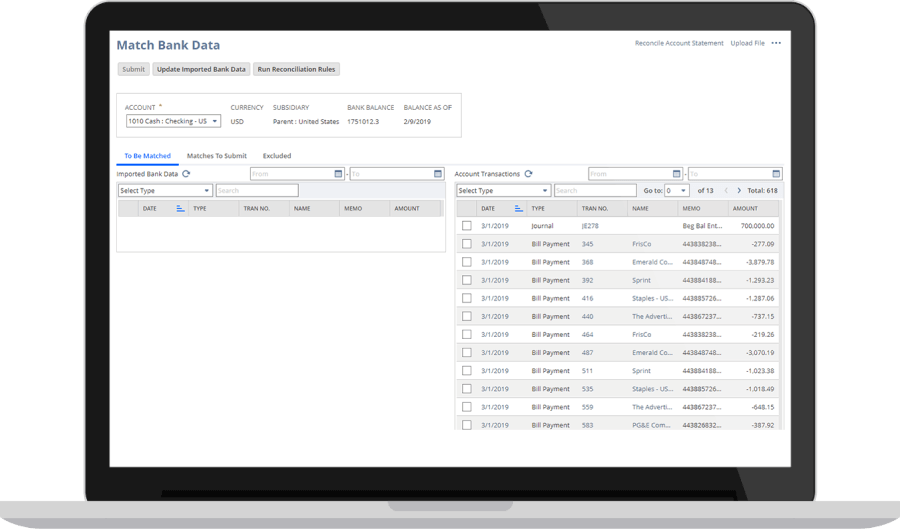 Cash Flow Visibility
Ease cash flow management with real-time views of your cash positions and the ability to generate fast and accurate near-term forecasts with the NetSuite Cash 360 Dashboard. Predict future cash trends and perform what-if analyses to estimate the impact of planned expenditures, factor in additional funding sources and generate forecasts that include current and historical data.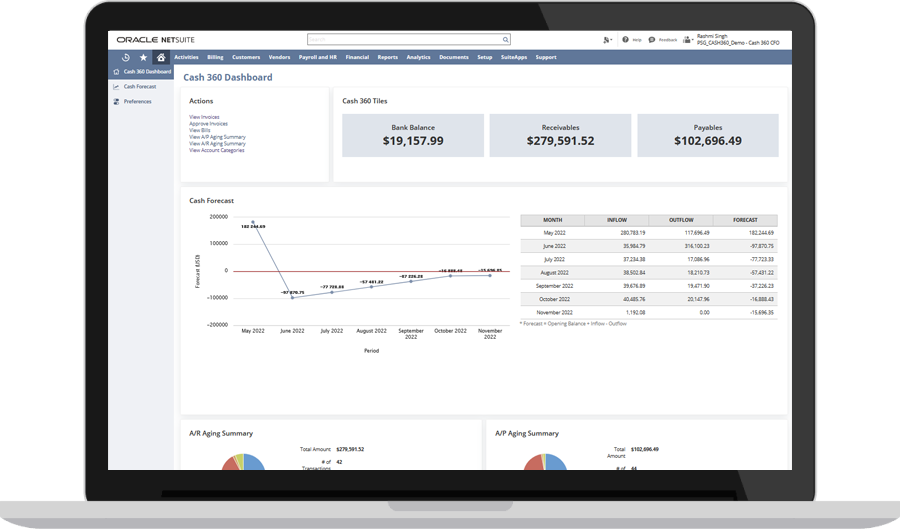 Electronic Bank Payments
Enable creation of payment files(opens in a new tab) or direct debit information in your bank's predefined file format. Automatically import or submit payments to save time and reduce payment processing expenses by eliminating checks, postage and envelopes.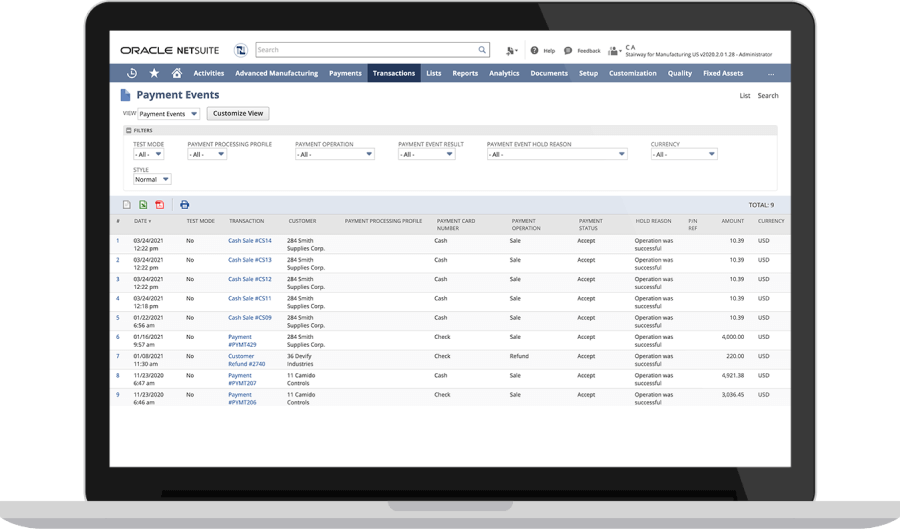 If anyone wants business data or insights, they go to NetSuite, not another system or someone's spreadsheet. It's the source of truth for everything we do.
NetSuite Cash Management Benefits
---
See How NetSuite Can Help You With Your Role
---
Challenges NetSuite Cash Management Solves
---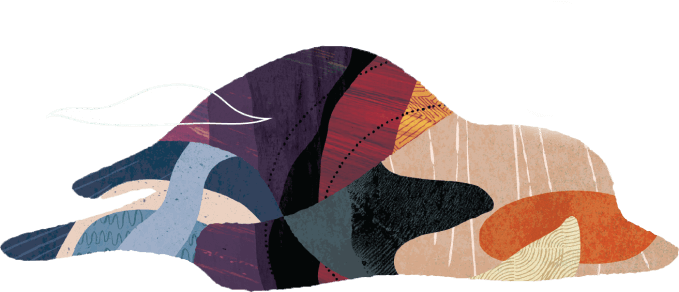 How Much Does NetSuite Cash Management Cost?
Companies of every size, from pre-revenue startups to fast-growing businesses, have made the move to NetSuite. Looking for a better way to run your business but wondering about the cost?
Users subscribe to NetSuite for an annual license fee. Your license is made up of three main components: core platform, optional modules and the number of users. There is also a one-time implementation fee for the initial set up. As your business grows, you can easily activate new modules and add users — that's the beauty of cloud software.
Cash management capabilities are included with the NetSuite platform license.