Simplify data management, gain faster, easier access to insights
What is NetSuite Data Warehouse?
NetSuite Analytics Warehouse is a cloud-based data storage and analytics solution that consolidates data from NetSuite and many other business applications. Using Oracle Analytics Cloud and powered by the Oracle Autonomous Data Warehouse, NetSuite Analytics Warehouse delivers powerful data analysis that drives actionable insights. Business professionals can load data and easily build and run their own analyses without relying on IT.
How NetSuite Analytics Warehouse Solves Your Data Management Challenges (Video)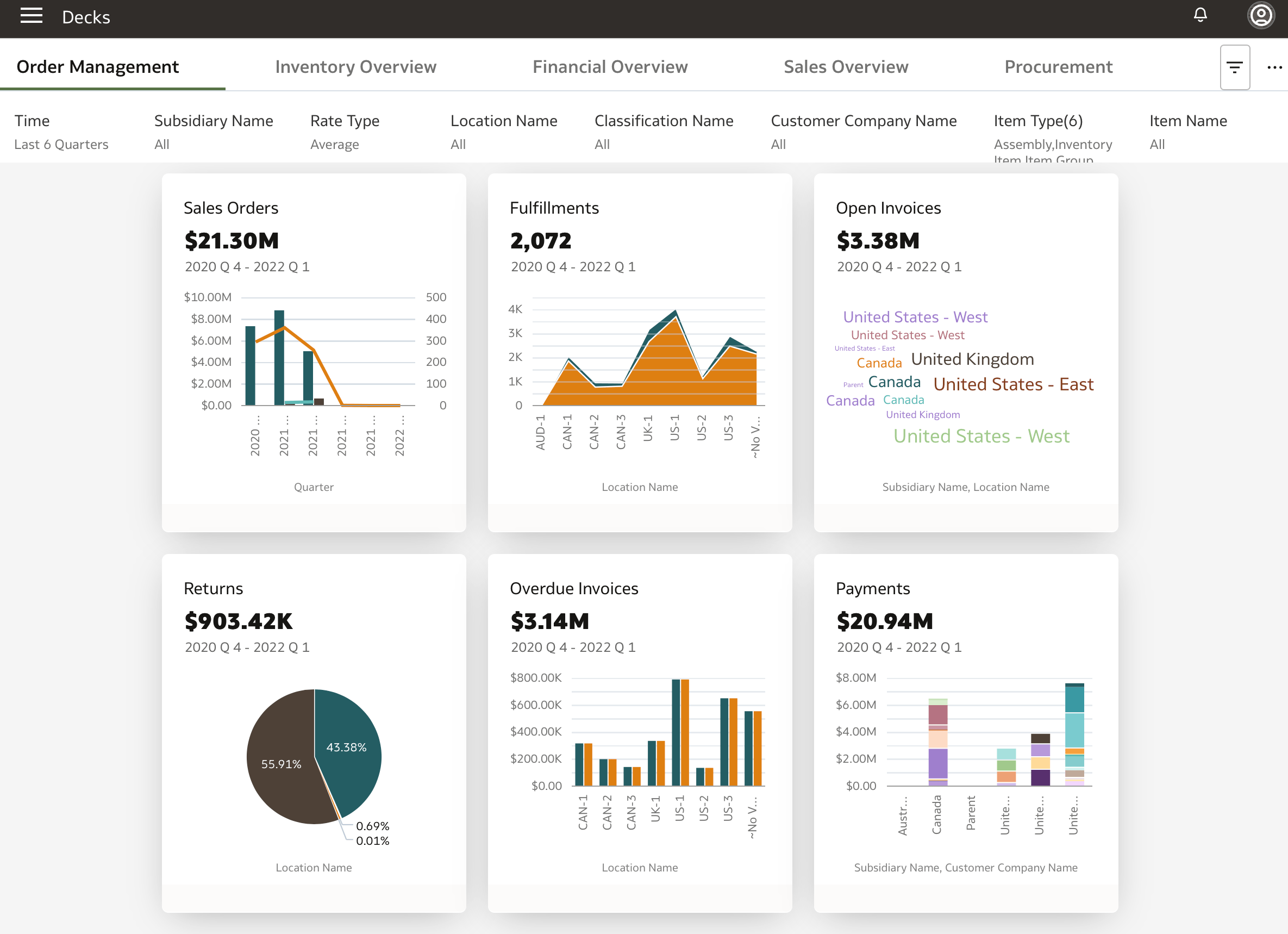 ---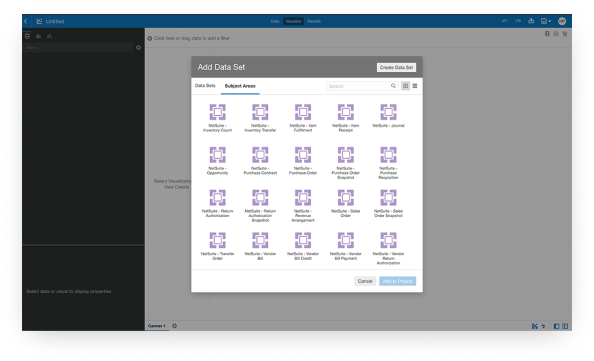 Consolidate Your Data
Bring all your data—including from NetSuite; other sources like Shopify, Google Analytics, and Salesforce; and historical data from legacy systems—together in one place.
---
Collecting the data and keeping it accurate is important, but it's insignificant if we aren't driving meaningful action and decision-making with it. NetSuite Analytics Data Warehouse makes both accurate data collection and strategic decision-making possible.
NetSuite Data Warehouse Benefits
---
NetSuite Data Warehouse Features
Find new insights and deliver faster time-to-value with NetSuite Analytics Warehouse by combining all sources of business data within a powerful and prebuilt business intelligence solution.
Built for NetSuite
Automatically connect your NetSuite environment to the analytics warehouse using supplied data pipelines and NetSuite data objects. Prepackaged content gives your team access to immediate insights.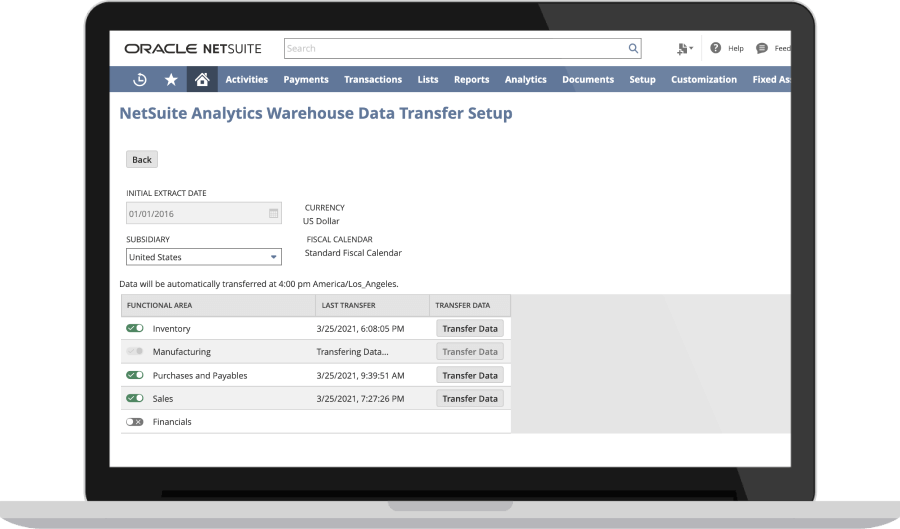 Multiple Sources of Data
Break down silos and easily combine your NetSuite data with external data sources through managed data warehousing with built-in extract, transform and load (ETL) capabilities.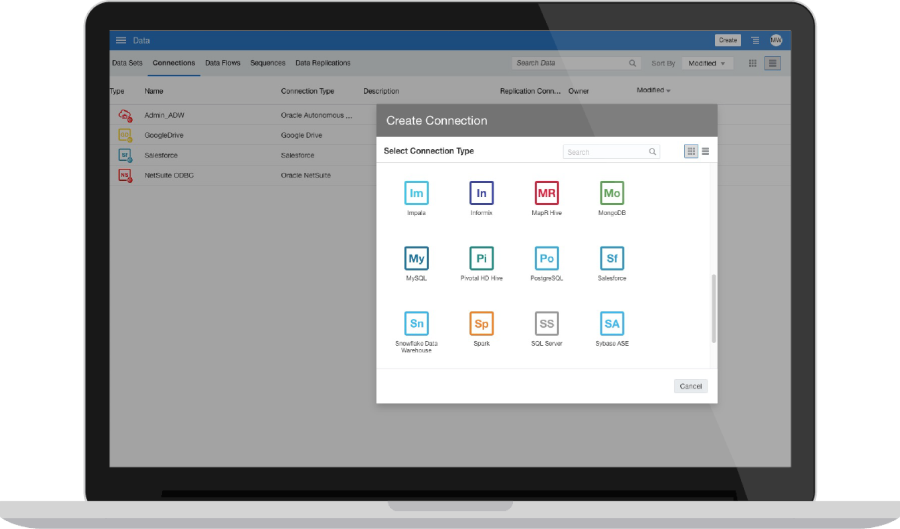 Artificial Intelligence
Embedded AI technologies helps to simplify data management and enables users to easily interpret possible outcomes and opportunities.
Simplify Data Management. Improve decision-making with centralized access to current NetSuite data and other systems data through autonomous AI-driven automations that reduce operations costs.
More Robust and Faster Insights. Efficiently analyze business data for deep insights with AI-powered assistance from illuminated data patterns and trends; chart narratives that facilitate data storytelling for action; no-code forecasting; and predictive analytics using prebuilt machine learning models.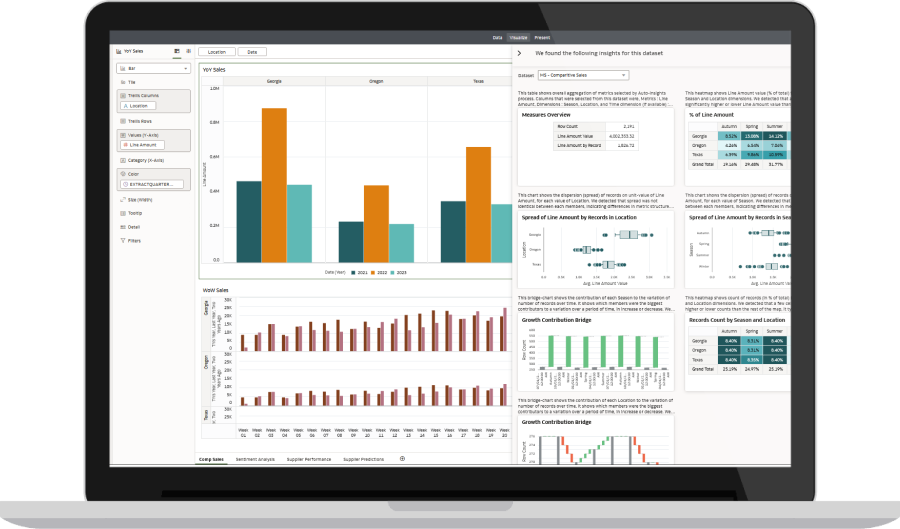 Data Discovery and Collaboration
Explore all your data visually to find trends, patterns and outliers — then use those insights to improve collaboration and drive efficiency in your business processes.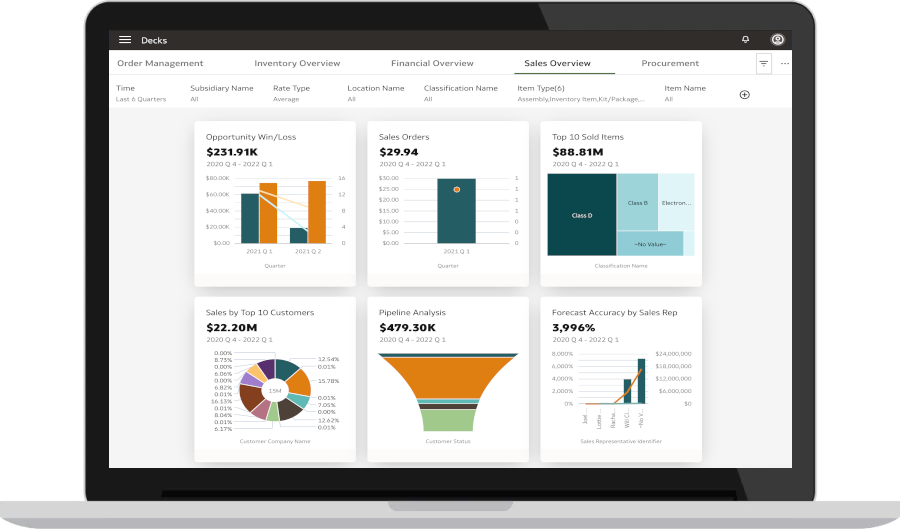 Data Management and Governance
Enjoy the security of Oracle Autonomous Data Warehouse with transparent data encryption, multifactor access control, user and user group data restrictions, database activity monitoring and more.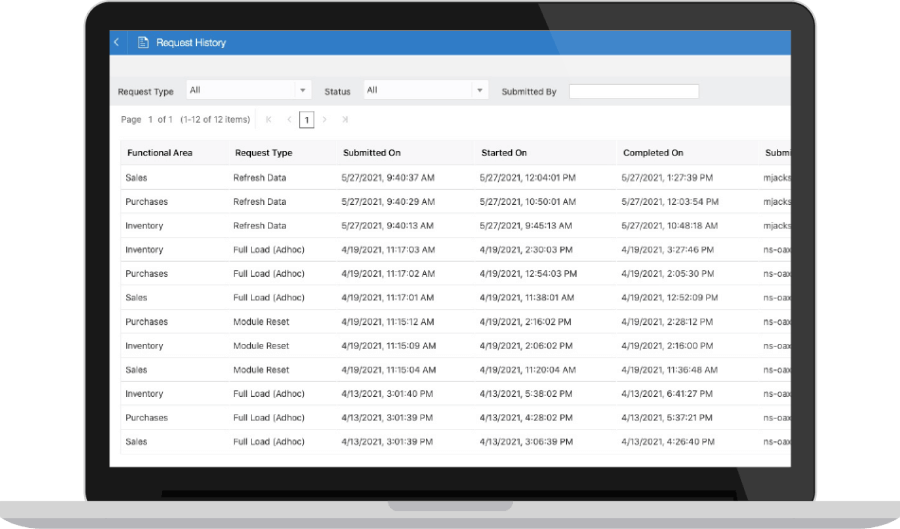 Drill-Down Details
See a detailed view of company performance across all business functions with the ability to drill down from KPIs and charts into transaction-level analytical reports.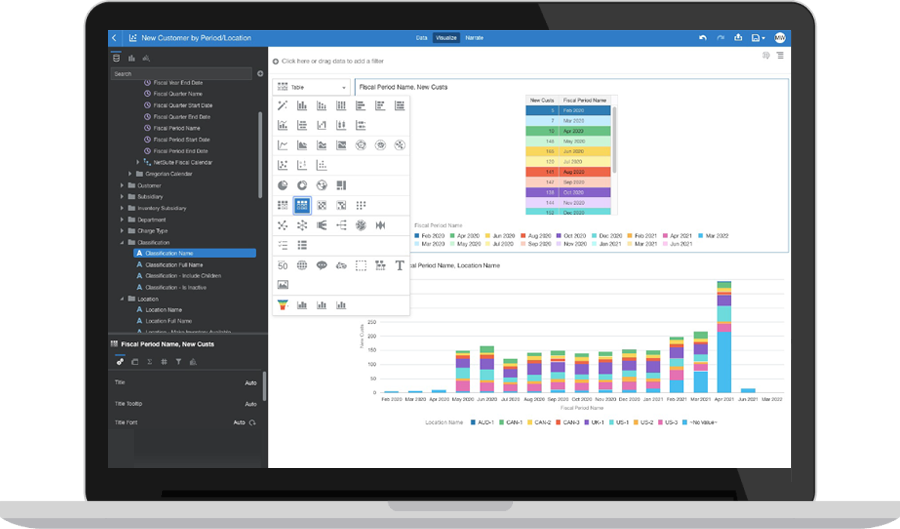 Exporting
Reduce time spent on report and presentation preparation with automatic chart narration and presentation-ready visualisations exported directly to popular formats such as PDF, PNG and Excel.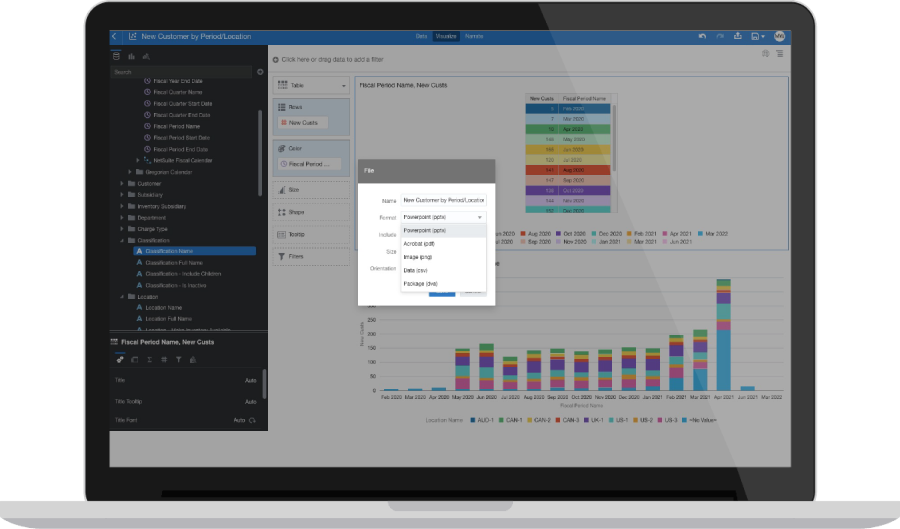 Data Access
Non-NetSuite users can access NetSuite information through the analytics warehouse for more widespread access to critical business information.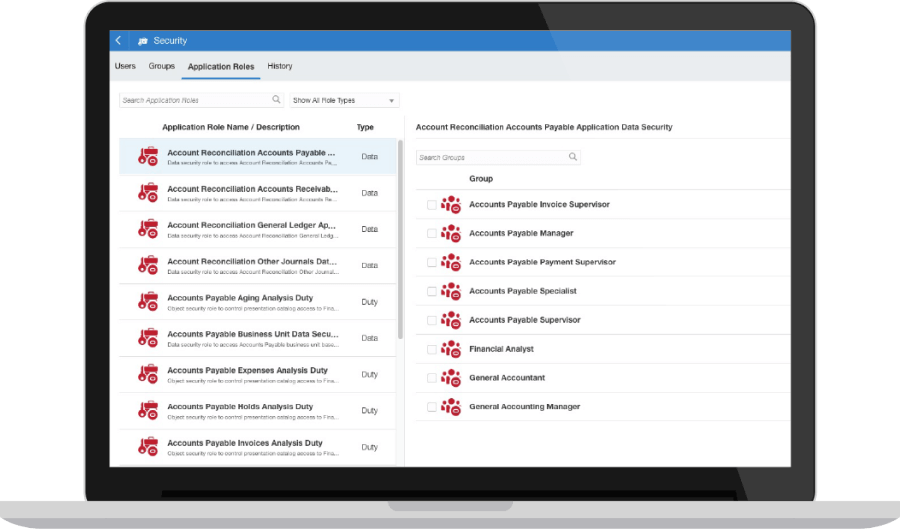 Challenges NetSuite Data Warehouse Solves
---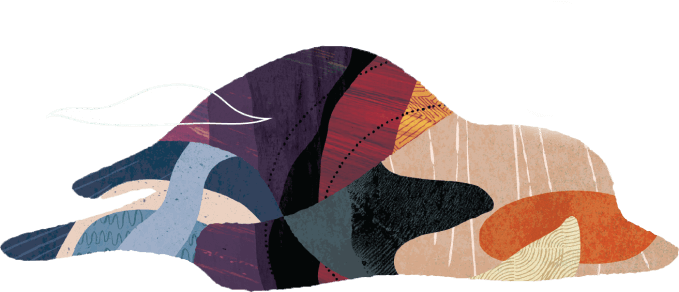 How Much Does NetSuite Data Warehouse Cost?
Companies of every size, from pre-revenue startups to fast-growing businesses, have made the move to NetSuite. Looking for a better way to run your business but wondering about the cost?
Users subscribe to NetSuite for an annual license fee. Your license is made up of three main components: core platform, optional modules and number of users. There is also a one-time implementation fee for initial set up. As your business grows, you can easily activate new modules and add users — that's the beauty of cloud software.
NetSuite Analytics Warehouse is available as an add-on module.