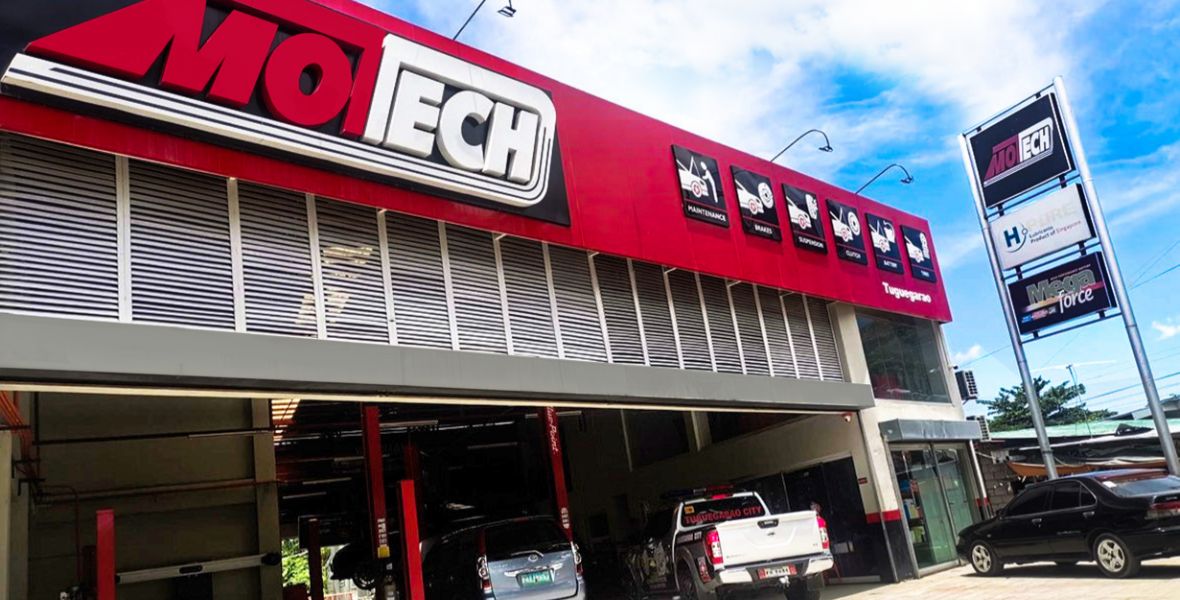 Q&A
What personality traits have helped you succeed?
Xavier Naguiat: One of the things that I've learned to do is to empower people around me. There is no way that a business will succeed when it's just one person. It's a community. It's a team. In our case, it's literally a family. I think my ability to be able to judge character, to be able to trust them, and give them responsibilities has helped me a lot.
How has technology helped Motech navigate new challenges?
Naguiat: The key thing for 2020 has been digital and data. So, if you don't have those two things working for you, you cannot stay afloat. You have to be efficient, you have to be quick to change, and you have to be able to take criticism that most people are afraid to take because they don't have the data to back it up. They don't know enough to be able to support themselves. With us, it's different because we've been in the industry for so long, we have that data inside of NetSuite, and it works. It gives us a strong backing for the decisions that we make.
What role should technology play in entrepreneurship?
Naguiat: The marketplace right now is so dependent on technology. Using it to promote your business, to get to new markets, to put your services online, it's so important and it's so cost effective as opposed to the traditional means. I think for new entrepreneurs, it's a way for you to be able to expand your capabilities in terms of pushing your products to locations where you normally would not have been able to do. The way to market a product the right way is to know who you're selling to and how you position your product, and how you position your service. All of that is hinged on technology nowadays.
What advantages have you seen switching to NetSuite?
Naguiat: We can be more strict with the reorder points in our individual stores. NetSuite enables us to do that. Basically, more flagging. We've set up saved searches that give us a heads up if things are moving more quickly towards this direction or this store is not hitting its stride, so we're able to support them. Things that only an ERP as robust as NetSuite can provide.
How have you grown the Motech franchise so rapidly?
Naguiat: We had to make sure that our franchisees are successful. One of the key aspects of that is that we had to have a backend solution that could reinforce a complex supply chain both from overseas and then between each branch of Motech. It's inventory, it's forecasting. So, we have to be able to adjust our inventory levels to be able to suit the requirements of all of our franchisees. A big portion of that success is dependent upon us being able to come up with the right inventory levels per store, the right inventory levels in our warehouses just in case there's spikes, we can easily adjust.
How does NetSuite help your franchisee partners?
Naguiat: It gives the franchisees confidence because they all share the same system. If a customer breaks down in another part of the country where there's a Motech, they can just go there and receive the same great experience. Their service history and vehicle details are just a few clicks away.
With 69 stores, you must generate a lot of data. How do you utilise it?
Naguiat: Data is the key. If you don't know who you're selling to and how you're selling your product, your business just won't be successful. We use customer data from NetSuite to tell us how the market's trending. It gives our operations team rich analysis into what the business is doing, what the new customer behaviours are, what's working and importantly, what's not.
What advice would you give to entrepreneurs looking to launch a business?
Naguiat: Do your homework. Do all of your necessary research. Be obsessive in terms of the details of what will make you different from your competitors. Go the extra mile. Don't be afraid to put yourself out there, because at the end of the day, it's that memorable customer experience that will continue to bring that particular customer back and also create word of mouth. And be digital. Be available digitally, because that's the only way now that you can literally be able to reach out to your clients, because if you're not available digitally, people can't see you. Be obsessive, go the extra mile. If you can do all of those and if you have something unique that you can push, you will be successful at it.