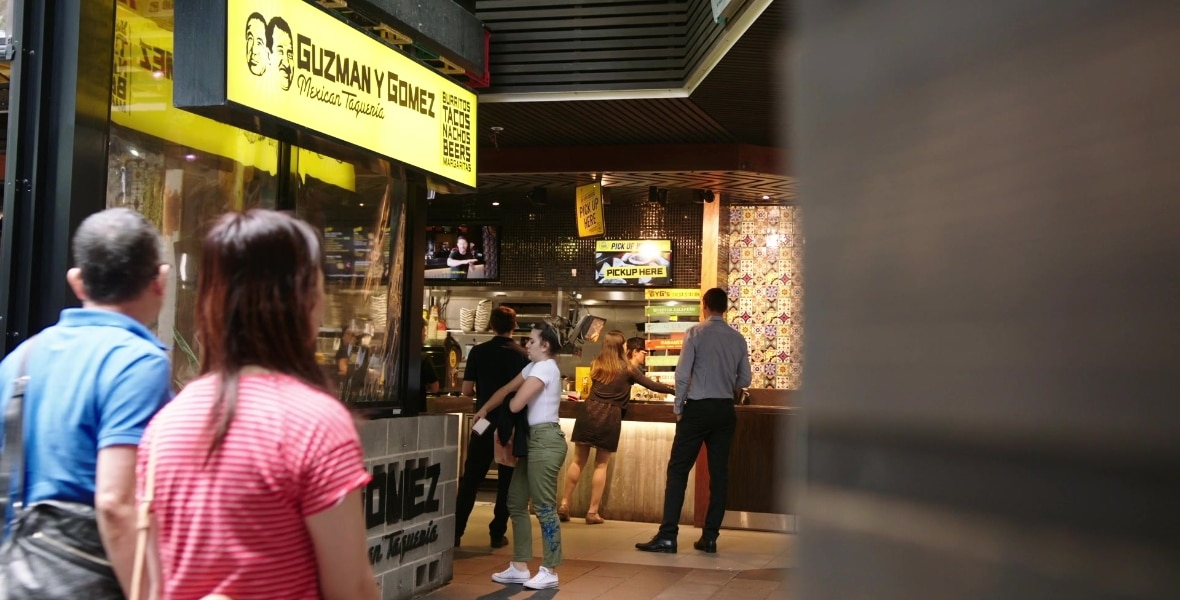 Q&A
What was your biggest motivation for starting GYG?
Steven Marks: The biggest motivation for starting any business is that you think you can do better. When I saw Mexican food in Australia, I knew I could do it better. That's it, it's pretty simple.
What kept you up at night when you were just starting out?
Marks: What kept me up at night was everything. It's the idea that you will go bankrupt at any time. As an entrepreneur, the first question is, what do you have in the game? And I had everything in. So, when people said, "You sure it's going to work?" I said, "It has to work." Why? Because I got everything in and I refuse to lose.
What advice would you give to your younger self?
Marks: Truly believe in your own intuition at all times, regardless of your age and regardless of who you're talking to. Because a few times in the past, I got pushed away from what I truly believe in and it was always a bad decision for me. So, now as GYG grows, my intuition is everything and I trust it and I believe in it.
What drives you to succeed?
Marks: My ultimate goal is to build the best restaurant company in the world. To help change education, change the environment and show people that even though you build an amazing business, you still can have true ethics, morals and obligations.
What personality traits have helped you as an entrepreneur?
Marks: To build a business, you have to be a leader, and I enjoy leading. I'm competitive and have the drive to build something big. But I have a lot of empathy, so I want to win, but I care about my people a lot.
Why did GYG switch to NetSuite?
Marks: NetSuite gives us the ability to integrate all our systems throughout the world; to give us accurate and up-to-date financial numbers. Because when you're entrepreneurial and growing a business, product is number one. So I was fixated on revenue and the guest experience. That meant other parts of my business suffered, [including] my finances. We didn't have clear visibility of what everything was. We were almost building GYG blind.
How has NetSuite supported GYG's growth?
Marks: When you grow a business, if you don't trust the numbers that are presented to you, you can't make the right decisions. And NetSuite gives me that confidence. Without NetSuite giving me the confidence of having such a sound accounting and financial system, we wouldn't be where we are today. NetSuite is a huge part of the future for GYG.