NetSuite expands Social Impact program to help nonprofits change the world
Expanded Social Impact Program Helps Nonprofits and Social Enterprises of Any Size Accelerate Their Missions
SuiteConnect West—San Francisco—October 25, 2018—Oracle NetSuite today announced it has extended its commitment to helping global nonprofits and social enterprises. The new investments, which include enriched product donation, pro bono expansion and community building opportunities, expand the NetSuite Social Impact program and are designed to help nonprofits and social enterprises of all sizes quickly and easily take advantage of the latest cloud technologies to make the world a better place.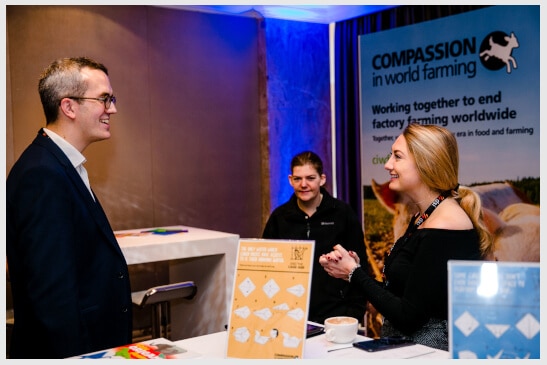 "The NetSuite Social Impact program has helped thousands of nonprofits and social enterprises in the last 12 years, but this is just the beginning and there is so much more we can do," said Evan Goldberg, executive vice president of development, Oracle NetSuite. "The NetSuite team is excited to see what we can achieve together. The new investments will help nonprofits of any size spend more of their time and resources on changing the world."
According to a recent survey, manual processes and outdated software continue to be a top challenge for nonprofit organisations. Since 2006, the NetSuite Social Impact program has helped more than 1,300 nonprofits streamline business processes and focus time and resources on their core mission. The increased investment in the NetSuite Social Impact program is focused on three core areas:
Suite Donation: To help nonprofits rapidly implement new business systems in the cloud, NetSuite is strengthening its software donation to deliver nonprofits with a no-cost activation of Nonprofit SuiteSuccess. Building on over a decades industry expertise working with nonprofits, the leading practices ensure organisations are able to quickly and easily achieve business value from NetSuite on Day 1.
Suite Pro Bono: Building on the success of Suite Pro Bono projects and events, which help customers network, collaborate and innovate on the NetSuite platform, NetSuite is extending the reach of this program to all areas of professional assistance. The expanded program, which includes skilled pro bono and executive coaching, will be delivered by 6,000+ NetSuite employees, partners and customers in a variety of areas from marketing to financial management.
Suite Capacity: To help nonprofits share best practices and learn from each other, NetSuite is building on its existing online learning resources to launch a new online community and knowledge center. The extended online resources and educational opportunities will include guidance on leading practices and education that builds confidence, skills and success.
Supporting Quotes from Global Nonprofits
Kiva is a non-profit organisation that allows people to lend money via the Internet to low-income entrepreneurs and students in over 80 countries.
"Since receiving our NetSuite donation over eight years ago, Social Impact has allowed us to manage our growth while staying focused on our mission to alleviate poverty through lending. We're thrilled to hear NetSuite is extending this program and now even more nonprofits will be able to take advantage of these expanded resources." – Pamela Yanchik Connealy, Chief Financial Officer & Global Head of Operations, Kiva
Tides is a philanthropic partner and nonprofit accelerator dedicated to building a world of shared prosperity and social justice.
"The mission of the NetSuite Social Impact program is core to our own mission of enabling organisations around the world to build a better tomorrow. Collaboration with NetSuite allows us to ensure we are delivering the advocacy, innovation, and technical expertise required to help these organisations scale and grow globally." – Jonathan Mergy, IT director, Tides.
NetHope, a consortium of nearly 60 global nonprofits that delivers over 60 percent of all annual, non-governmental international aid, unites its members with tech and funding partner to use the power of technology to address humanitarian, development, and conservation challenges.
"NetHope, through its newest initiative, The Center for the Digital Nonprofit, is bringing together the expertise of the technology sector with the on-the-ground experience of nonprofits to help the sector navigate this complex digital environment and improve the world we share. Technology is key to driving impact with our ever-increasing global challenges. That's why for us, this work with NetSuite is a key entry point into digital transformation for nonprofit organisations." – Lauren Woodman, CEO, NetHope.
About Oracle NetSuite
For more than 20 years, Oracle NetSuite has helped organisations grow, scale and adapt to change. NetSuite provides a suite of cloud-based applications, which includes financials / Enterprise Resource Planning (ERP), HR, professional services automation and omnichannel commerce, used by by more than customers in countries and dependent territories.
For more information, please visit http://www.netsuite.com.au.
Follow NetSuite's Cloud blog, Facebook page and @NetSuiteJAPAC Twitter handle for real-time updates.
About Oracle
The Oracle Cloud offers complete SaaS application suites for ERP, HCM and CX, plus best-in-class database Platform as a Service (PaaS) and Infrastructure as a Service (IaaS) from data centres throughout the Americas, Europe and Asia. For more information about Oracle (NYSE:ORCL), please visit us at oracle.com.
Trademarks
Oracle and Java are registered trademarks of Oracle and/or its affiliates.
Safe Harbor
The preceding is intended to outline our general product direction. It is intended for information purposes only, and may not be incorporated into any contract. It is not a commitment to deliver any material, code, or functionality, and should not be relied upon in making purchasing decisions. The development, release and timing of any features or functionality described for Oracle's products remains at the sole discretion of Oracle.