Costume brand tips its hat to NetSuite
NetSuite Helps elope Expand into New Markets and Make the World Laugh
SUITEWORLD 2019, LAS VEGAS, Nev.—April 3, 2019—elope, Inc., a fun-filled costume company, is using Oracle NetSuite to share its love of laughter and style with the world. With NetSuite, elope has been able to support rapidly growing demand, stay ahead of increasing competition and make more people laugh with its costumes by taking advantage of an integrated business platform to expand into new markets and further personalise the customer experience.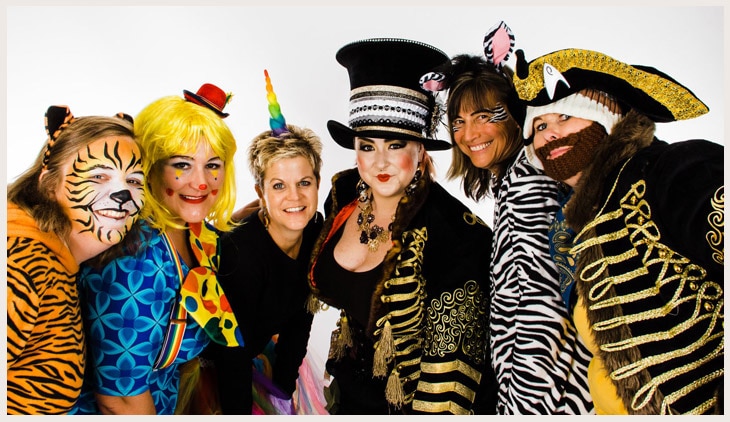 Founded in 1993 by two brothers selling hats at a mall kiosk in Colorado Springs, elope has rapidly grown and now designs, manufactures and distributes nearly 1,500 costumes and accessories across the U.S. and Canada. To meet growing demand for its uniquely designed costumes and accessories, while monitoring every step of the production process to ensure the highest possible quality and most sustainable business practices, elope needed to replace its existing Sage system. After careful evaluation, elope selected NetSuite to meet these demands and deliver fantastical service, with clear, cheerful communication and accurate shipments, to its growing customer base.
"Making the world laugh has always been our mission," said Kevin Johnson, founder and CEO, elope. "With real-time visibility into the operations of our business, we have access to invaluable insights shaping our organisation and more room to make the decisions that will allow us to expand and explore new opportunities. Retail continues to change and running our business on NetSuite has allowed us to bet bigger on our customers."
With NetSuite, elope has increased visibility and control across every aspect of its operations as its B2C business has grown by 40 percent year-over-year in the last two years. By consolidating existing systems, automating manual processes and enhancing reporting, elope has been able to stay ahead of increasing competition and changing market demands through real-time visibility into design, manufacturing and distribution processes. In addition, with increased visibility into its inventory, elope has been able to deliver better recommendations to more customers by identifying buying trends during peak times, like Halloween, to ensure a truly personalised service and costume availability.
"A core part of every growth story is gaining the visibility and control that help you focus on the things that drive your business forward," said Jason Maynard, SVP of Global Field Operations, Oracle NetSuite. "As it has grown from a mall kiosk to one of the industry's most prominent costume designers, elope has showed that you don't have to compromise on your vision as your business expands. With NetSuite, the elope team can continue to focus on what they do best—making everyone laugh with their amazing costumes—without having to worry about how their business is running."
About elope, Inc.
elope is dedicated to a vision of global happiness: e.l.o.p.e—everybody's laughing on planet earth. We create and distribute costume accessories and whimsical wearables through fantastical service while embracing socially responsible business practices.
About Oracle NetSuite
For more than 20 years, Oracle NetSuite has helped organisations grow, scale and adapt to change. NetSuite provides a suite of cloud-based applications, which includes financials / Enterprise Resource Planning (ERP), HR, professional services automation and omnichannel commerce, used by by more than customers in countries and dependent territories.
For more information, please visit http://www.netsuite.com.au.
Follow NetSuite's Cloud blog, Facebook page and @NetSuiteJAPAC Twitter handle for real-time updates.
About Oracle
The Oracle Cloud offers complete SaaS application suites for ERP, HCM and CX, plus best-in-class database Platform as a Service (PaaS) and Infrastructure as a Service (IaaS) from data centres throughout the Americas, Europe and Asia. For more information about Oracle (NYSE:ORCL), please visit us at oracle.com.
Trademarks
Oracle and Java are registered trademarks of Oracle and/or its affiliates.
Safe Harbor
The preceding is intended to outline our general product direction. It is intended for information purposes only, and may not be incorporated into any contract. It is not a commitment to deliver any material, code, or functionality, and should not be relied upon in making purchasing decisions. The development, release and timing of any features or functionality described for Oracle's products remains at the sole discretion of Oracle.